"There is nothing to writing.  All you do is sit down at a typewriter and bleed."
Ernest Hemingway

A few posts back I talked about my novel and promised to give updates as things progressed.  So as of right now…nothing new has happened.  Consider yourself updated.  Okay, not totally true.  I received my novel back from my editor.  Sounds impressive doesn't it.  I'm not even published and I already have an editor, who is in fact my niece.  Thank god for family they can be trusted and the price is always right.  My editor, Alexandra, is fully qualified as she is working on her masters in…she's going to kill me because she's told me several times what it's for but all I remember is something to do with libraries and books.  She reads books that the BBC makes movies about, so in my eyes she's qualified, even though every time I look at her I see a 10-year-old running around the backyard pretending to be a horse.
The next step to authorship is to find an agent and/or publisher for my book.  I think there might be an idea out there that you wrap your book up in a brown paper envelope and send it off but it doesn't work like that.  First thing you have to do is send out a query letter.  That's a letter that is more like an ad, where you sell yourself and your book.  Then if the book people (I always picture them with glasses and tweed blazers) like what they read, they will ask you to email it to them.  So of course everyone has advice on how to do a query letter.  Some say "Stick to the traditional format.  It will show you are professional and know about the industry.  No one wants to deal with an uneducated newbie."  Other people say "Be original.  Make yours stand out.  So and so got a gazillion dollar advance with their query letter and it was done with stick people and hieroglyphics."  So that will be my next move.  Perfecting the perfect query letter that satisfies everyone.  It just may be harder than writing the novel.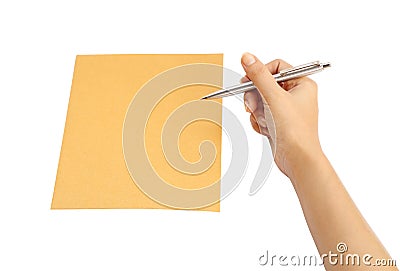 As well as my novel, blog and occasional epic letter to friends, that's right I still "write" letters, by hand, on fancy paper with ink…I am also working on a play.  Last year I received a small grant from the Ontario government, thank you all you tax payers, through an arts program.  The money was to write a full length play on a topic I proposed.  Someone liked the idea and a check was mailed out.  I've written plays before and even seen them performed.  It's such a thrill to see actors bringing my work to life and to sit anonymously in an audience and watch their reaction.  The only thing is I've never written a "full-length" play before, only 10 minute and one acts.  Full length is really long.  I only have two main characters and a couple of small cameo characters so those two main people have to talk…a lot.  Since it's a play it has to be interesting.  You can't throw a page or two of;
"So what's new?" 
"Nothing. What's new with you?"
"Oh,  you know, same old same old." 
"Yeah, yeah I know what you mean.". 
Unlike a movie you can't fill space with slow motion running along a beach or 15-minute car chases.  It is also so different from a novel because you can't really talk about what's going on in the characters head like;                                                                                                                                                                                                                  Jessica paused for a moment. What had Greg meant when he said "See you later?"  Did he mean he would seek her out or did he have the second sight and knew they would meet again?  Ever since he came out of the coma Greg had been acting strange and Jessica was determined to get to the bottom of it. 
None of that can happen in a play…oh wait, unless I add a narrator who sits in a chair, side stage, the whole time.  But my play is not really that kind.  I'm just going to have to find interesting things for my characters to say while advancing my well thought out plot…as soon as I can plot out my plot.
All this writing is making my brain cramp, exposing my wrists to carpal tunnel and my butt to spreading so you see besides paper cuts, writing can be a very dangerous endeavour but I love every moment of it.  Keep coming back and I'll keep writing.  Even if you don't return I'll still be here, typing away…one word at a time.